Axiom News
Nokia Asha 200 review: Dual SIM
03, Feb 2012.
The Nokia Asha 200 is two phones in one and we don't mean the dual SIM support only. The Asha 200 is literally made out of a couple of fairly recent Nokia handsets. And it's pretty obvious which two ended up in the blender. The Nokia X2-01 provided the S40 interface and QWERTY keyboard, while the dual SIM support and colorful bodywork is courtesy of the x1-01.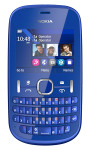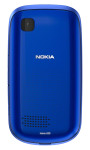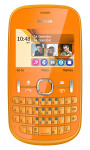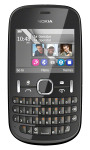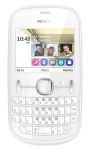 Key features

• Dual-SIM, dual-standby phone, hot swap
• Dual-band GSM/GPRS/EDGE support
• QWERTY keyboard
• 2.4" 256K-color QVGA TFT display
• 2MP camera
• Series 40 UI
• Stereo FM radio with RDS, recording
• Bluetooth 2.1 (with EDR)
• Standard microUSB port
• Hot-swappable microSD card slot (32GB supported)
• 3.5mm audio jack
• Good audio quality

Main disadvantages

• No Wi-Fi
• No 3G
• Basic camera
• No multitasking
• No smart dial
• No USB charging

As usual, we'll have to do without one or two things that are otherwise taken for granted in contemporary phones. But the omissions shouldn't be hard to forgive in a phone that costs next to nothing. 3G and Wi-Fi are available elsewhere in the Asha lineup, and so is touchscreen. The Asha 200 focuses on the basics instead - with value-for-money features like dual SIM and a QWERTY keyboard.





A dual SIM QWERTY messenger pretty much sums the Nokia Asha 200. But it comes in plenty of colors and is not entirely clueless when it comes to music, social networks and even some basic photography. Of course, shoppers on a budget have priorities and build quality and durability are usually high on their list. They should look no further than the next page where we explore the hardware of the Asha 200.

Via [gsmarena]