Axiom Telecom and Think Up Launch CSR Programme for Hearing-Impaired Youth

01 Oct, 2013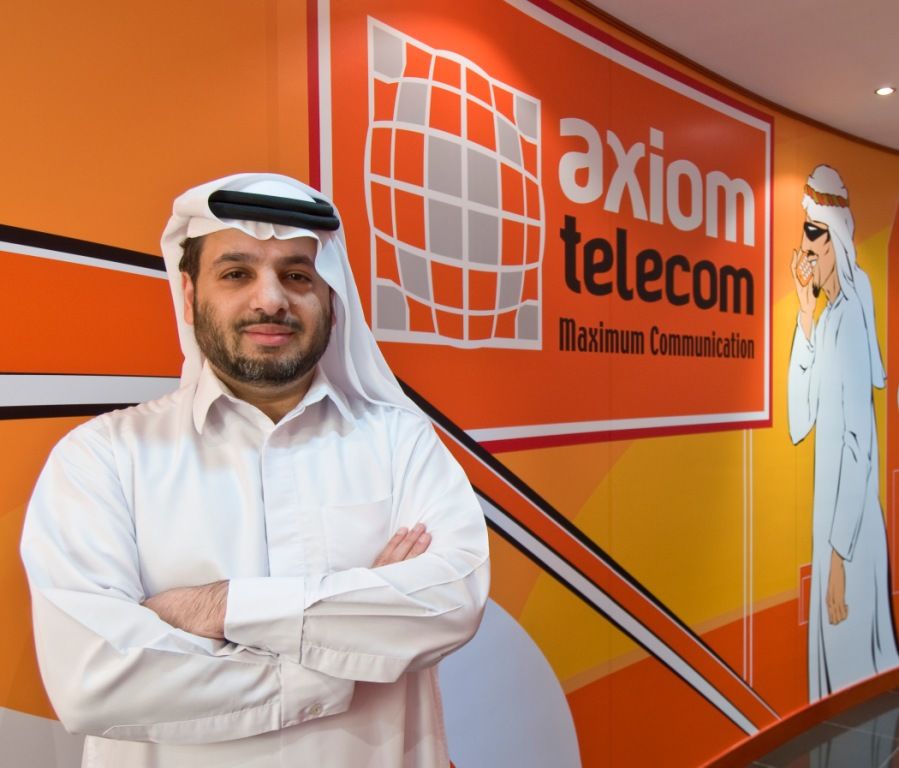 Emirati Youth Leaders and Hearing Impairment Professionals to Empower Hundreds of Youth Across GCC, with 'Hear Us Sign' Campaign.
Axiom Telecom and youth-empowerment organisation Think Up have partnered to launch an innovative partnership that raises awareness about hearing-impaired youth across the GCC.
As part of the "Hear Us Sign" campaign, Emirati youth leaders from Think Up and professionals from the Kalimati Speech and Communication Centre have already traveled to seven hearing-impairment centres across the UAE, Bahrain, and Kuwait.
Faisal Al Bannai, CEO, Axiom Telecom, said: "As the region's leading retail of telecommunications products, we're dedicated to helping people communicate better. By sponsoring the 'Hear Us Sign' campaign with Think Up, we're building a grassroots movement using the power of social media to raise awareness about the unique needs and challenges of youth with hearing impairments, and enabling them to become the next generation of leaders across the GCC."
During the "Hear Us Sign" campaign, the Kalimati Speech and Communication Centre is organising custom-made programmes for hearing-impaired youth, and is teaching sign language to volunteers. Think Up is also holding activities and giveaways under the theme "Back to School".
Part of Axiom Telecom's corporate social responsibility programme "Axiom Lifeline", the "Hear Us Sign" campaign is driven by pillars including supporting entrepreneurs, reducing environmental impact, promoting UAE culture, and engaging with the community.
The "Hear Us Sign" campaign also builds on the success of Kalamati Speech and Communication Centre's "Hear My Voice" Conference, which raised awareness on hearing impairment and speech therapy in the Middle East.
As a leader in corporate social responsibility, Axiom Telecom received earlier in 2013 the "CSR Label" from the Dubai Chamber of Commerce for the second straight year. The "CSR Label" recognizes Axiom Telecoms' strong commitment to corporate social responsibility through community and employee projects, and sustainability initiatives.
Founded by Saleh Al Braik, Think Up is a Dubai-based social media public relations agency that uses social media to empower GCC youth by promoting their talents and volunteering for good causes to give back to the community.
The Kalimati Speech and Communication Centre in Dubai fulfills a growing demand for quality pediatric and adolescent speech therapy services in the UAE, in a loving, fun, and dynamic environment. By partnering with parents, teachers, and medical professionals, Kalimati helps children reach their full potential.
Customers can follow the "Hear Us Sign" campaign on Axiom Telecom's social media accounts via #ThinkHUS on Facebook (facebook.com/AxiomUAE), Twitter (@Axiom_UAE), and Instagram (instagram.com/AxiomTelecom).
Already Axiom Telecom has seen incredible feedback from customers watching behind-the-scenes videos and learning the Arabic sign language alphabet on the company's YouTube channel (youtube.com/user/AxiomVids).