Axiom Telecom Signs Distributor Agreement with Huawei

01 Nov, 2013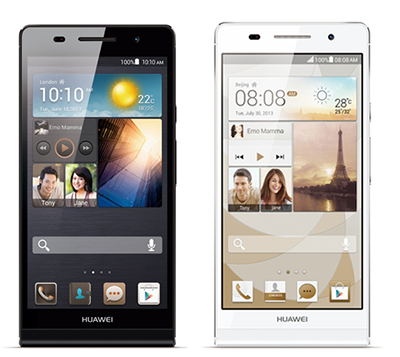 Axiom Telecom has signed a distributor agreement with Huawei.
The deal enables Axiom Telecom to retail & distribute smartphones and mobiles from the increasingly influential brand across the UAE.
"Huawei is marking itself out as growing force in the smartphone space, so we are delighted to sign up as an official distributor in the UAE," said Faisal Al Bannai, CEO, Axiom Telecom.
"Huawei's smartphones are packed with technology and feature cutting-edge design, so we expect sales to be strong. Axiom Telecom is always looking to stock the latest and most innovative devices, so it is important we maintain strong relationships with major players like Huawei."
Al Bannai predicts that Huawei's flagship Ascend P6 smartphone will feature prominently among the devices likely to appeal to Axiom Telecom customers.
Retailing for AED 1,599, the Huawei Ascend P6 is the world's slimmest smartphone at just 6.18 millimeters. Running on Google Android 4.2.2, the device features a 1.5GHz quad-core Huawei K3V2E processor, a 4.7-inch HD (720x1280) screen, a 5MP front-facing camera and 8GB of memory.
"Form factor is an important consideration for today's smartphone consumers, and the Ascend P6 has a unique selling point in this respect," said Al Bannai.
Mr. Ashraf Fawakherji, Vice President of Huawei Device Middle East, said: "As one of largest telecommunications retailer and distributors in the region, Axiom Telecom is an ideal partner for Huawei, as we continue to expand our footprint in the retail market and give local consumers more opportunities to experience Huawei innovations. Over the past year in particular, we have quickly risen to become the third smartphone vendor, while introducing a host of world-firsts into the consumer electronics market. We have great ambitions in the Middle East and are excited to partner with Axiom Telecom, which can provide the infrastructure, manpower, and importantly the enthusiasm for sharing our unique offerings with the wider public."