Samsung GALAXY Note 3 Neo on Sale Exclusively at axiom and du Shops

12 March, 2013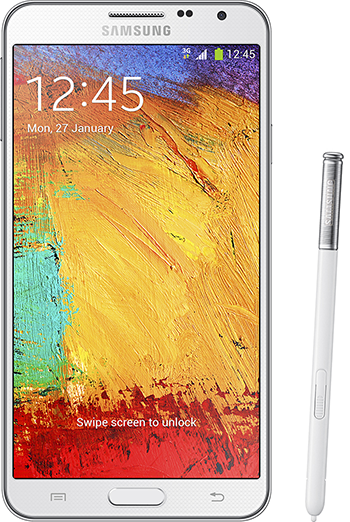 Smartphone with 'Winning Style' Available Exclusively at axiom and du Shops Through March 2014, with AED 1,000 Worth of Benefits
The Samsung GALAXY Note 3 Neo smartphone, the slimmer and lighter version of the successful Samsung GALAXY Note 3, will be on sale exclusively at axiom and du shops until 31 March, axiom announced today.
As part of the exclusive agreement, customers can purchase the Samsung Galaxy Note 3 Neo for AED 1,699, a savings of AED 500 over the retail price of AED 2,199, with a du smartphone plan.
Customers who sign up to The Smart Plan 300 from du and take advantage of the Smartphone Offer will get an incredible 12 GB of data per month for 12 months plus 600 flexible minutes monthly which they can use for local or international calls or even for receiving calls whilst roaming.
The Samsung GALAXY Note 3 Neo offers customers a premium note experience with its distinctive design and innovative and remarkably easy functionality. Sporting a large 5.5 inch (13.95 cm) HD Super AMOLED display and weighing only 162.5 grams, Samsung combines a host of advanced features in its latest smartphone, wrapped in a distinctively sleek leather like back cover with top stitch design.
Compatible with the Galaxy Gear, the handset allows for skillful multi-tasking, as users can answer phone calls and text messages with Samsung's innovative wearable technology device. With the Galaxy Gear you never need rummage around in your handbag or rucksack when you hear your device ringing – answer with ease on the move, as well as ensuring the safety of your handset by keeping it well tucked away.
Other notable and upgraded features include the Air Command feature, which allows users to instantly access five useful S Pen features, including Action Memo, Scrapbook, S Finder, Pen Window, and Screen Write. The Easy Clip, which help users artistically crop out images. The MultiWindow, which provides advanced multi-tasking and intuitive sharing on a large screen. And finally, My Magazine, which allows users to easily personalizes news, SNS feeds, emails, to-dos and more within an easy to view magazine live stream.
Commenting on the launch of Galaxy Note 3 Neo, Hayssam Yassine, Director, Telecommunications Group,Samsung Gulf Electronics said: "The Galaxy Note 3 Neo is our newest device which combines upgraded S Note features our customers have favored in addition to the most popular Galaxy Note 3 capabilities. We are committed to providing our customers in this region with the latest technology advances and ensure users live the ultimate Samsung experience".
Faisal Al Bannai, CEO, axiom, said:
"In response to our UAE customers' high demands, the Samsung GALAXY Note 3 Neo delivers a winning style, featuring a tablet experience in a smartphone size, along with state-of-the-art technology that enhances daily lives and provides an extra level of security."
Customers can purchase the Samsung Galaxy Note 3 Neo in black and white colors, each of which includes a sophisticated leather-like top-stitch back cover.
Providing premium experiences, the S Pen stylus enables users to quickly and easily perform tasks in combination with Air Command. The smartphone can also be integrated with the Galaxy Gear smartwatch and Gear Fit smart wristband.
"Our Smartphone Festival promotion for the Samsung Galaxy Note 3 Neo provides our customers with an amazing deal -- including plenty of data, which is ideal for heavy users of social media who want to share their multimedia experiences with friends and family," said
Fahad Al Hassawi, Chief Commercial Officer, du.
The Samsung Galaxy Note 3 Neo also includes an 8 megapixel front camera and a 2 megapixel rear camera, and a 3,100 mAh battery that provides up to 10 hours of online access on 3G or 4G LTE networks.
As the region's largest mobile retailer and distributor, axiom continues its standing as the leading destination for Samsung products and services.