Samsung GALAXY S4 Mini LTE in White Exclusively on Sale at Du Shops and Axiom Telecom
19 Sept, 2013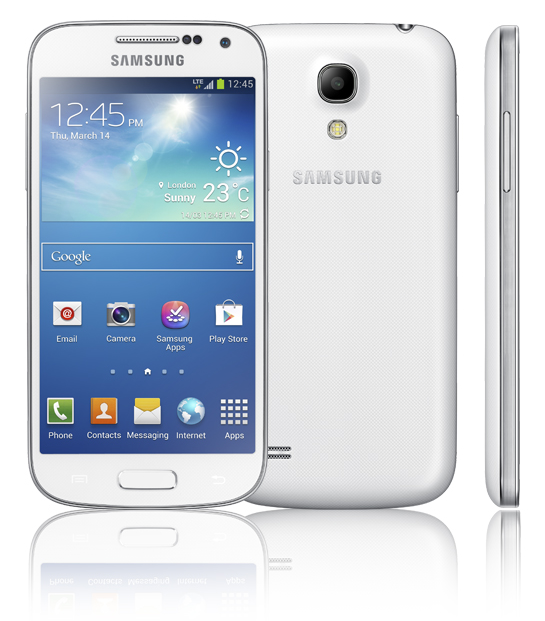 Samsung GALAXY S4 Mini LTE in White Exclusively Customers Can Get 10GB per Month for a Year for Just AED 250 Per Month Via Exclusive Du Smartphone Festival Package.
The Samsung GALAXY S4 Mini LTE in white is now exclusively on sale at Axiom Telecom for AED 1,699.
Axiom Telecom customers can also benefit from 10GB of data every month for a year by committing to AED 250 monthly usage on du's Emarati or Elite Super plans.
The Samsung GALAXY S4 LTE Mini is a compact version of the popular Samsung GALAXY S4.
Faisal Al Bannai, CEO, Axiom Telecom, said: "The Samsung GALAXY S4 Mini LTE provides all of the same life-enhancing features and powerful performance as the Samsung GALAXY S4, at a great value price and convenient size. The S4 Mini has been one of our most popular phones, and makes a great gift for the shopping season. We are delighted to team up with du for this exclusive deal.".
The GALAXY S4 Mini has a 4.3 inch qHD AMOLED screen and 8 megapixel rear camera with additional front camera, weighs a light 107 grams, and is 124.6 mm in length – 12 mm shorter than the Samsung GALAXY S4 making it easy to carry in the pocket.
"At Axiom Telecom we do our utmost to stay attuned to the needs of our customers," said Faisal Al Bannai, CEO, Axiom Telecom.
Key features of the Samsung GALAXY S4 Mini LTE include:
Superior performance driven by an outstanding Dual Core 1.7 GHz processor, fast and large memory with 1.5 GB RAM and 8 GB of internal memory with a high-resolution 8 MP rear camera and 1.9 MP front camera. The smartphone has a long-lasting 1900 mAh battery, and the advanced Android 4.2 "Jelly Bean" OS.

"S-Travel" app, which provides travel recommendations and tourist guides for a trip, including geographic information, local tourist sites, and popular restaurants.

"Group Play" to share music, photos and games with people with Samsung GALAXY S4 smartphones around you, without a Wi-Fi AP or cellular signal.

"S-Health" software: empowers your life by keeping you up-to-date with health and wellbeing information through a range of accessories.

Samsung Link, which creates a direct connection between Samsung devices, so users can share all content with friends and family across Samsung devices without any hassle.
The Middle East's largest mobile retailer and distributor, Axiom Telecom is the award-winning and leading destination for Samsung products and services. Axiom Telecom has consistently been one of the leaders in distributing knockout Samsung devices, including the GALAXY S4, GALAXY S III and GALAXY S III Mini, and the GALAXY Camera.